iOS App Services
iOS App Development Services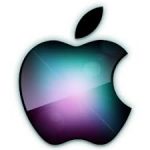 We are specialists in iOS app development!
The iOS operating system with its multi-touch interface has created a huge space for itself. An operating system acts like a bridge to connect the users with the physical device. The mobile operating system is referred to as iOS and is supported on Apple devices including the iPhone, iPad, iPad 2 and iPod Touch.
It also enables users with hearing and vision disabilities to properly use its products. iOS differs from most of the other operating systems and has garnered much praise over the decade for its protective shell, which keeps the device safe and secure.
IOS APP DEVELOPMENT FOR BUSINESS
iOS app development is mandatory for every business to provide more value to customers, boost profits and take the brand value to the next level. Why is developing an iOS app essential? In today's busy world people wish to save time in every single activity they do. They want an instant reply to all their questions. People of all ages get online on their smartphones and become involved in sales and offers on e-commerce websites.They want to make full use of the apps that are provided by the online business owners. 
Now, it becomes a huge responsibility for the entrepreneurs to delight their customers with extraordinary services. After all, customer satisfaction has a great impact on the sales and promotions of a business. When customers are happy, the business is happy. It is the solitary reason for any business to be successful.The number of smartphones in circulation is only increasing, and it is high time your company jumps on the mobile app train.
BENEFITS OF IOS APP DEVELOPMENT:
Incredible iOS App Services from Dhruv 
Are you a smart entrepreneur? Take advantage of the iOS mobile app and improve your business!
When you start a business, there is always a bond that you are looking for. You want to establish a bond between you and the customers, retailers, your team, anything.Mobile app development is a technique used by businesses to understand their customers better, and it is considered as one of the most important tools in today's business world. Find a great iOS app development company like Dhruv Consultancy Services because only best people can provide extraordinary services. 
When mobile apps improve your business, why not we use them? If you haven't already created an iOS for your business, this is the right time to get it done.Check out our Android app services as well.
Drop us an email or feel free to contact us anytime!