Android App Services
 ANDROID APP DEVELOPMENT SERVICES

Experts in Android App Development from Start to Finish

Mobile phones have garnered much praise over the past decade. What started as an innovative way to communicate with friends and family has actually become an essential device for people of all ages.
Not only that, mobile apps have a worldwide connectivity that enables people to interact with each other anytime over online. Mobile applications have created a huge space for itself by innovating new ways of communication over the years. These days, the younger generation is obsessed with the mobile apps.
QUALITY ANDROID APP CREATION
We at Dhruv Consultancy Services take advantage of the wonderful technology and advancements to develop the Android applications with a great UX / UI. Our developers are highly skilled and incredibly professional to create the application with a strong focus on usability and functionality.
Developing applications for the world's widely used mobile OS has its own set of difficulties. Thankfully, our experts are experienced in developing apps for diverse industries and geographies.
Our commitment to developing apps matching with the industry standards and Android's usability standards can serve more effectively for many purposes. We have knowledge in incorporating with beacons, QR code/barcode scanners, printers, and temperature sensors.
Android development has impacted personal networking and communication. Mobile apps are no longer simply tools. They serve better for business communication as well and are a game changer. Businesses use apps to interact with their customers, and apps reduce the cost of printing, SMS messages, and newsletters.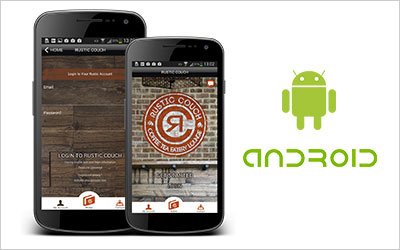 ADVANTAGES OF ANDROID APP DEVELOPMENT
According to the latest reports, Android has more than 80% of the market share in the smartphone market. More than one billion devices are powered by this operating system. This is why Android is a goldmine.
DCS developers can easily build apps for businesses, entertainment, and gaming. We put our imagination and creativity to use and come out with engaging apps that are beneficial to the trending market. For the iPhone users, Dhruv offers iOS app development services as well. 
We build the applications based on the requirements of your business, and also the changing trends in the market. Our developers can easily tweak the apps and make them more contemporary in their features and functionality.
Apart from Google Play, Android apps are also distributed through several third-party marketplaces and other sales channels. This allows the business to reach out to a larger section of the audience and increase your market penetration. Android has expanded to the television space as well with Android TV.
Take advantage of the huge Android audience by asking us for assistance. DCS is a skilled team of experts and developers who provide amazing app development services. Knowledgeable in Java, Python, and other programming languages, our developers leave people feeling completely satisfied with the application that they downloaded.
WHY DHRUV FOR ANDROID APP DEVELOPMENT?
Our team of Android developers is highly skilled. They create apps with the following positive qualities:
APPS BUILT BY DCS: NEVER MISS A DOWNLOAD!
The dawn of smartphones marked a revolutionary shift in the world. Now, dozens of new apps arrive in the Android marketplace every day. 200,000 are ready to be deployed with a million more well on the way. Making your app stand out from the rest is one of the biggest challenges, but Dhruv can get it done for you. 

Driving the business with scalability and 100% efficiency is a difficult mission, but we are up to the task. 
We create superior app formats and target the best audience to maximize the value of the sale. Differentiate yourself from the pack with DCS. We follow the best standards and trends in order to increase the reach of the application.
We develop apps for many companies and make efforts to satisfy a diverse group of people all around the world. This involves great minds and in-depth analysis. Choosing a good service provider is important, and a good one like Dhruv will help you successfully grow your business for many more years to come.