Android TV Services
Awesome Android TV services from Dhruv Consultancy Services
Android TV is a digital media streaming service. It uses the Android operating system but is designed for televisions instead of mobile phones and tablets. The TV has vertical scrolling and a row-based interface.Android TV was manufactured and developed by Google (parent company Alphabet Inc.). The headquarters are referred to as the 'Googleplex', which is located in Mountain View, California. Google actually has statues of the Android mascot and Android versions on their lawn. 
Android TV: Origins
Google acquired Android Inc. in 2005. This gave them control of the Android mobile system, Android apps, and all of the other properties. This marked Google's entry into the smartphone realm. It took a while for them to launch Android TV, though. Although Google had launched the Google TV back in 2010, it proved to be commercially unsuccessful. 
Hence, they created Android TV as a sort of replacement for the Google TV. Android TV was officially formed in 2014. The concept was first announced at Google I/O, a developer conference held in June 2014. The first Android TV device was the Nexus Player by Asus, which was unveiled by Google in October 2014 at a hardware event. 
ALL ABOUT ANDROID TV 
"…bringing voice input, user experience, and content to the largest screen in your house." – Google, describing Android TV
   

&

 
The Android TV was built on an adaptation of the Android OS for set-top boxes and as integrated software for smart TV hardware. 
The Android TV service also has a preference and close ties to YouTube, with it being owned by Google. As a result, YouTube takes priority over other video content sharing websites.
Android TV has also been used as a sort of middle-ware for smart TVs. Display companies such as Sony and Sharp Corporation have used it in this manner.  
In addition to Android TV, Google has also developed Wear OS for smartwatches, Android Auto for cars, and Android Things for smart devices and Internet of Things (IoT). 
Android apps are one of the key areas of focus for Android TV, which should not surprise anyone. 
Google has tried to push a tight-knit relation with mobile and an advanced smart search functionality as a differentiator from similar streaming service providers.  
Advantages of Android TV
In addition to video streaming, Android TV concentrates on is video games, and the Android TV supports Bluetooth gamepads and Google Play Games.
Google wants people to be able to play games on their tablet and view this on TV, similar to the XBox and PlayStation. People can play live multiplayer games on their tablets against their friends as well.
Android TV is also compatible with Google Chromecast, which allows a person to stream entertainment from their device to their TV. Users can utilize voice input for commands as well as universal search across multiple devices. Android TV places a larger emphasis on search than compared to its competitors, Apple TV, Roku TV, and Fire TV.
It is also pretty close to the Android ecosystem and the Google Play Store. It also supports media apps and games from the Play Store. This is all to be expected, for it was developed by Google.
There is also a "content discovery" area in Android TV which contains suggested content. This smart home screen recommends content for you to watch, much like the "recommended videos" section on the right side of the YouTube. There is also a "Watch Now" section which contains content from installed apps.
Android TV works in sync with your phone so you get a great multi-functional entertainment system.  
If you are a content creator who uploads and publishes videos primarily on YouTube, then consider putting yourself on Android TV.
It is all about increasing your earnings and getting more money out of what you already have. 
Android has the largest share of the smartphone market. YouTube has the largest share of the video distribution market and is the second most visited website in the world. Its keeper Google is the first. 
With Android TV, you just can't go wrong.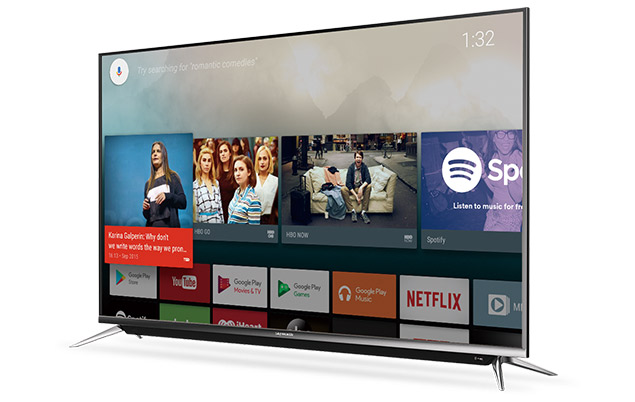 Make Money on Android TV with Dhruv Consultancy Services
Dhruv will help get your app/channel on Android TV to increase your audience and ad revenue. 
We know this game very well and have members who have been in this field for a long time. 
You need to stretch the existing content to the maximum, and you can achieve that goal by teaming up with us. DCS should be your first choice for promotion through Android TV. 
Dhruv Consultancy Services and Android TV make the best pair. If you are interested and want more people to consume your content, connect with us right now.